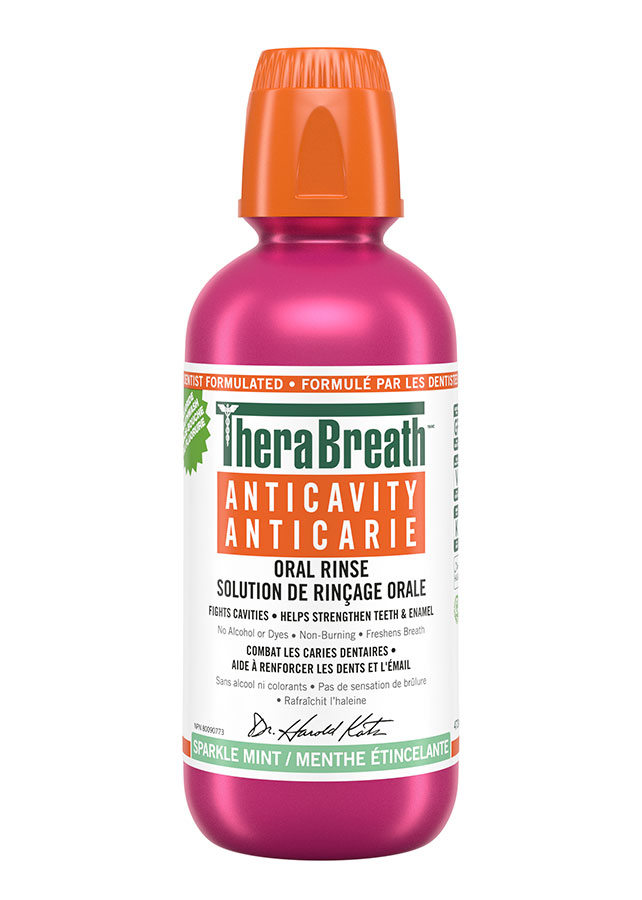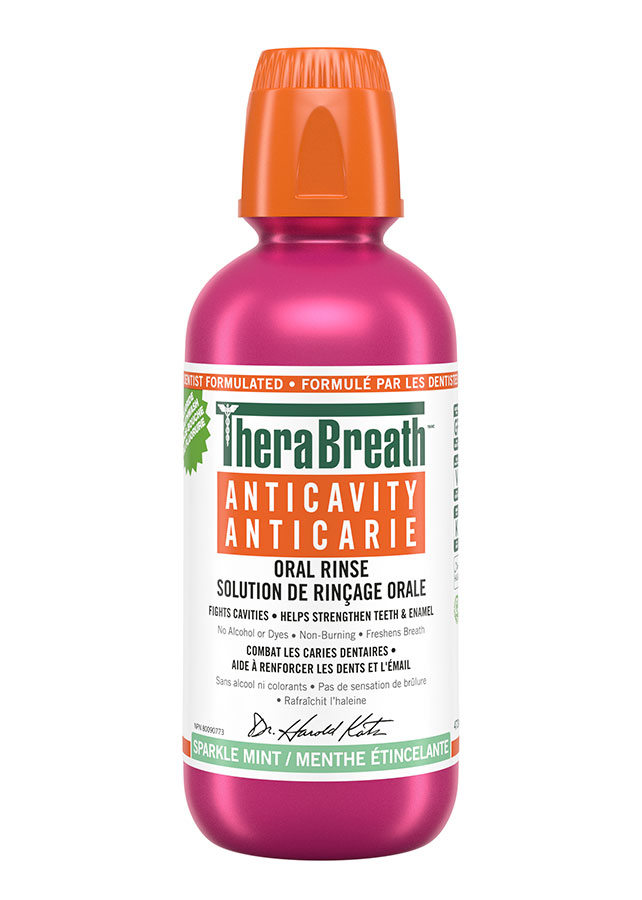 For Those Who Don't Just Want Healthy Teeth, They Want Healthy Smiles!
There are many oral rinses out there that promise to protect you from cavities. But how many oral rinses can also help deliver brighter, happier smiles? TheraBreath Healthy Smile Oral Rinse can.
The secret is in the concentrated active solution, fortified with xylitol and fluoride. You already know that fluoride fights cavities, but what you may not know is that it also remineralises your teeth. This makes your smile bright and lustrous and gives you the confidence to show it to the world.
Because at TheraBreath, we believe that when someone smiles from the heart, they can be stunning.
Like all our other oral rinses, TheraBreath Healthy Smile Oral Rinse is dentist-formulated with healthy, effective ingredients. The alcohol-free formula doesn't burn or irritate, and our world-famous bad-breath fighting compounds freshen your breath as the fluoride brightens your smile.
We're so confident in the effectiveness of TheraBreath Healthy Smile Oral Rinse that we back it up with our 100% guarantee. If you haven't seen improvement in your smile, contact us within 30 days of purchase for a full refund.
Ingredients
Ingredients: Water, Glycerin, PEG-40 Hydrogenated Castor Oil, Citric Acid, Sodium Hydroxide, Sodium Chlorite, Menthol, Citrus Lemon Peel Oil, Mentha Piperita Oil, Sodium Benzoate, Sucralose, Xylitol, Sodium Bicarbonate

Active Ingredient: Sodium Fluoride
Directions
Rinse mouth for 1 minute with one capful after brushing and flossing.

For best results, use as part of a daily regimen with TheraBreath Toothpaste.