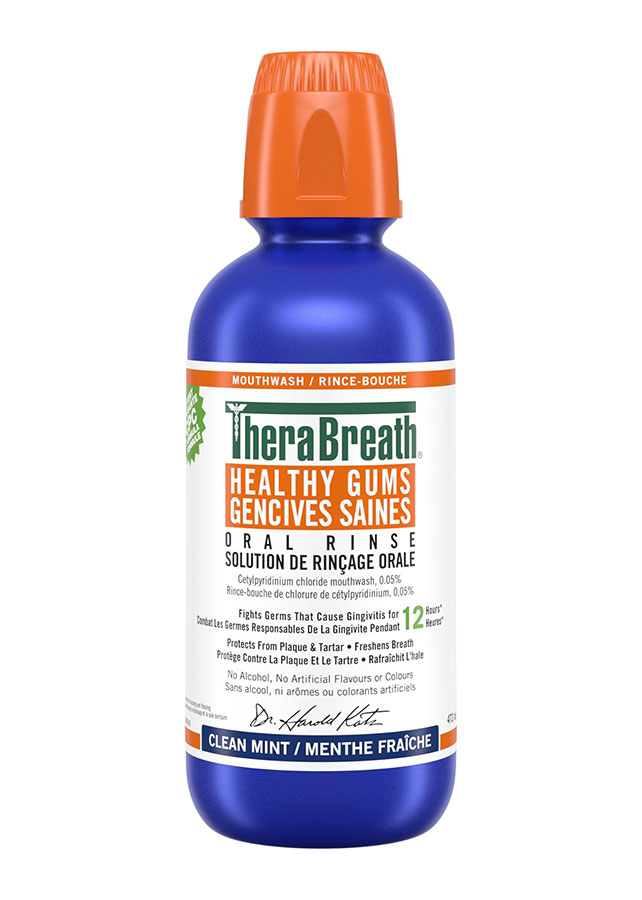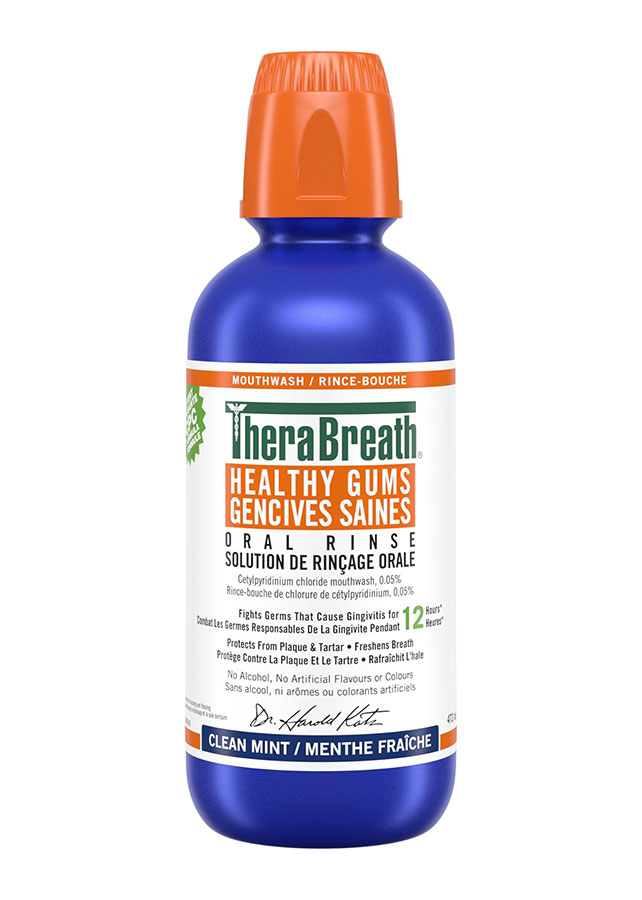 Quickly Attacks the Bacteria Linked to Gum Disease!
According to the CDA, 70% of Canadians will develop gum disease at some time in their lives. Gum disease can cause sensitive or bleeding gums. Advanced gum disease can even lead to tooth loss. Fortunately, TheraBreath Healthy Gums Oral Rinse quickly kills the germs that lead to gum disease so you can keep your pearly whites.
We've fortified TheraBreath Healthy Gums Oral Rinse with periodontist recommended ingredients including CPC. CPC is an ingredient clinically proven to kill the germs that lead to gingivitis and periodontitis (the scientific names for gum disease).
Like all our other oral rinses, TheraBreath Healthy Gums Oral Rinse is dentist-formulated with powerful breath freshening ingredients. The alcohol-free formula doesn't burn or irritate, and the refreshing Clean Mint Flavour is gentle on sensitive mouths.
We're so confident in the effectiveness of TheraBreath Healthy Gums Oral Rinse that we back it up with our 100% guarantee. If you haven't seen improvement in your gum health, contact us within 30 days of purchase for a full refund.
Ingredients
Ingredients: Water, Sorbitol, Xylitol, PEG-40 Hydrogenated Castor Oil, Flavor, Citric Acid, Sodium Hydroxide, Sodium Bicarbonate, Zinc Gluconate, Sodium Chlorite, Sodium Citrate

Active Ingredients: Cetylpyridinium Chloride 0.05% (CPC)
Purpose: Antigingivitis/Antiplaque
Directions
Rinse mouth for 1 minute with one capful. Gargle with another capful for 30 seconds to clean your throat, a major source of bad breath. Wait 5 minutes before eating. Use morning and night.