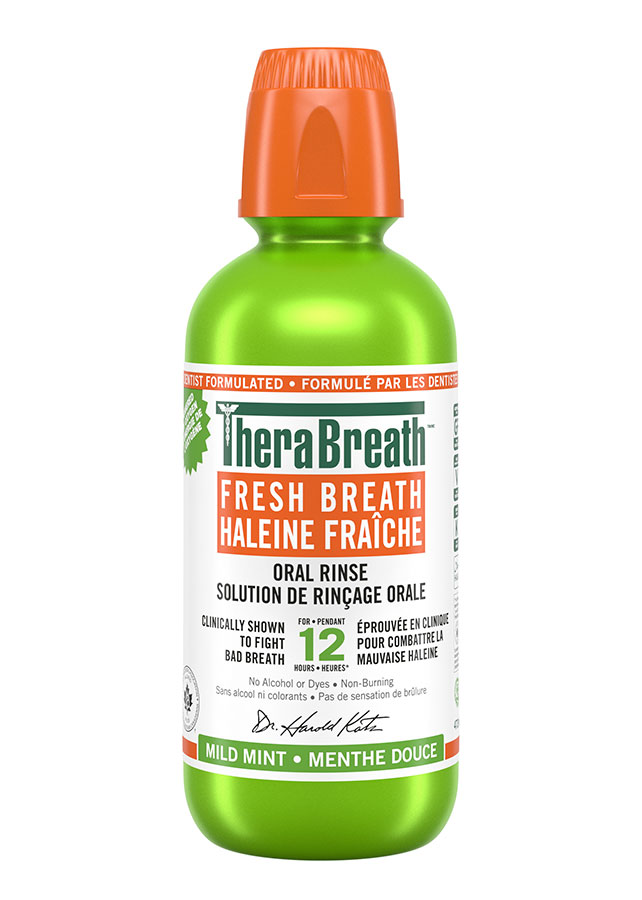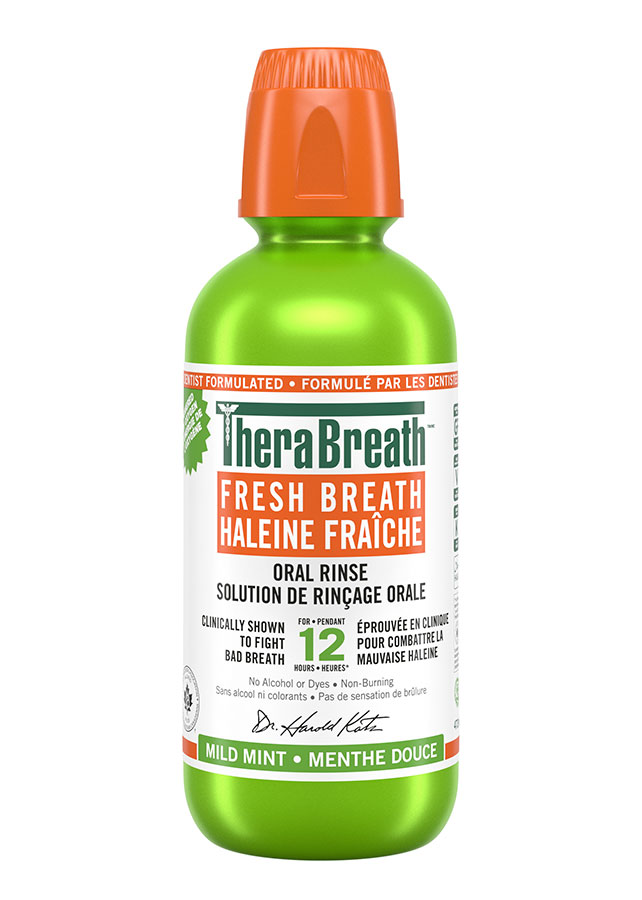 Nothing works faster and lasts longer to prevent bad breath.

TheraBreath Oral Rinse is unconditionally guaranteed to stop bad breath. The patented formula uses the natural germ fighting power of oxygen to attack the source of bad breath odour and gum irritation. Helps prevent dry mouth symptoms. Mild natural mint flavour.

• Works instantly on bad breath
• Controls dry mouth symptoms
• Non-burning and alcohol-free
• Helps maintain gum health
• No artificial flavours or colours
• 24 hour confidence GUARANTEED
• Vegetarian • Vegan • Kosher • Gluten-Free
• Approved for Diabetics
Ingredients
Ingredients: Purified Water, OXYD-8 (Stabilized ClO2), PEG-40 Hydrogenated Castor Oil, Tetrasodium EDTA, Sodium Bicarbonate, Sodium Benzoate, Essential Oil of Peppermint, Sodium Hydroxide
Directions
Use TheraBreath Oral Rinse 2-3 times per day.

Use 1-2 capfuls and gargle thoroughly. Try to let the oral rinse reach as far back in your throat as possible without gagging. Gargle for at least 30 seconds, or as long as you can.

With a new capful of rinse, swish rinse completely around your entire mouth for at least another 45 seconds.